EQUIPMENT INSPECTION CHECKLIST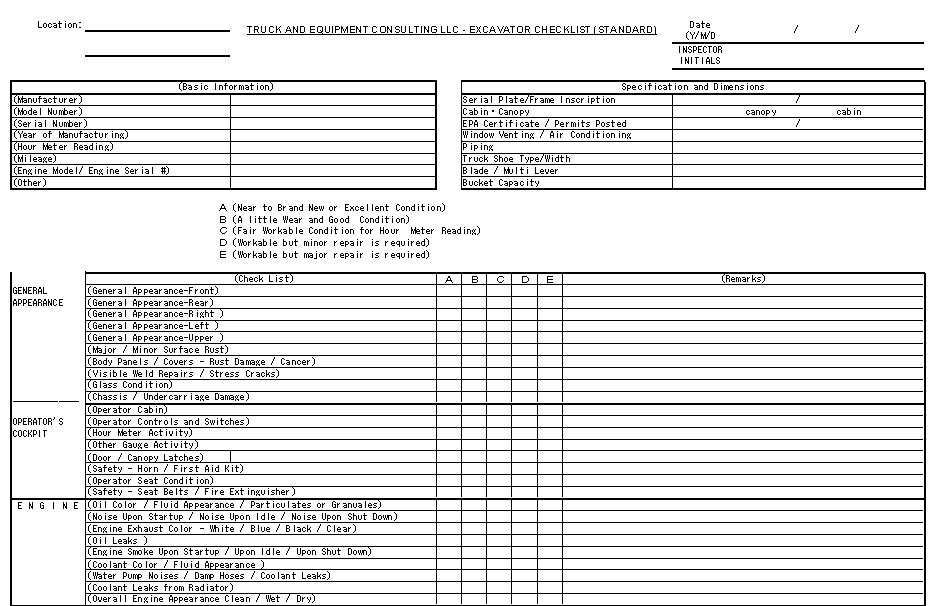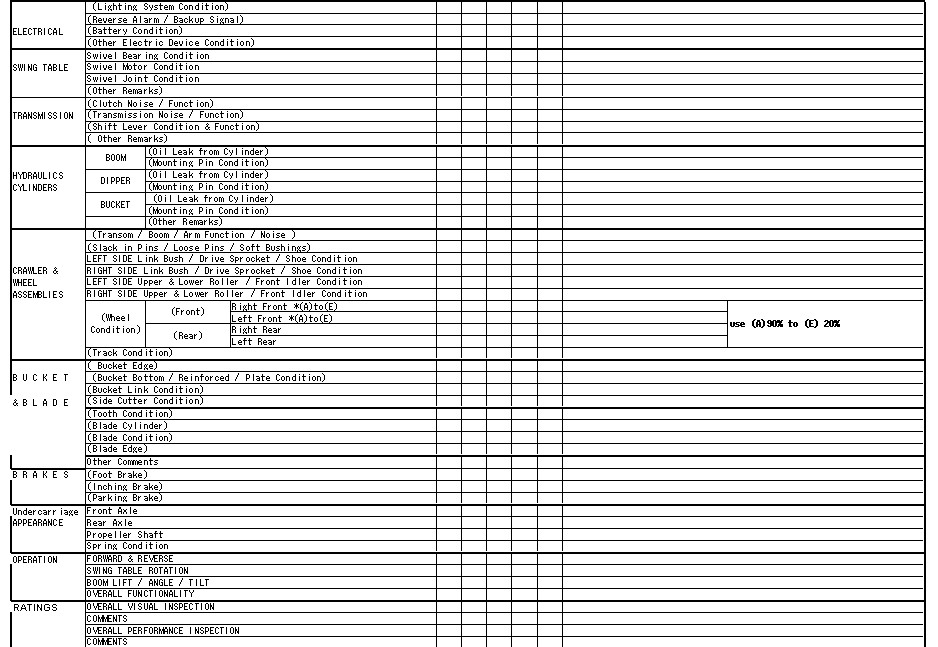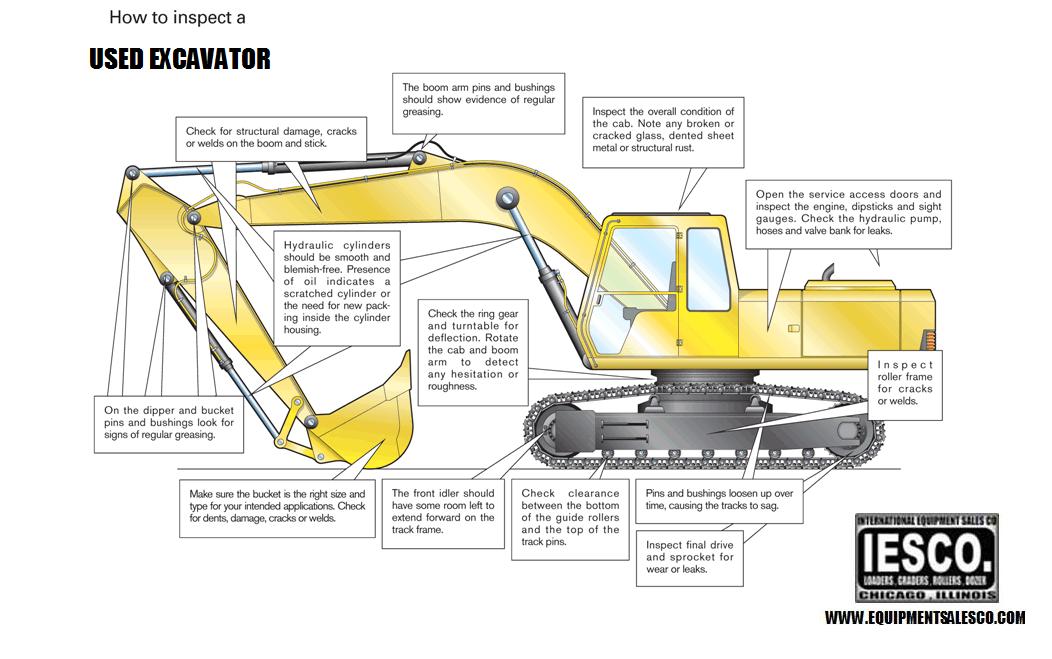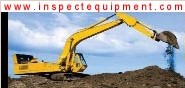 Custom bi-lingual checklists also available in both English, and, Spanish, French, German, Hindi, Japanese, Korean, Poretugese, or Arabic.

* SEE DIAGRAM AT BOTTOM *

SOME BASIC IMPORTANT CHECKS FOR

USED EXCAVATORS

Check for structural damage, cracks, or welds on boom and stick.

The boom arm pins and bushings should show evidence of regular greasing.

Inspect the overall condition of the cab. Note any broken or cracked panels, glass, dented sheet metal, or rust.

Open the service access doors and inspect the engine, dipsticks, and sight gauges. Check the hydraulic pump, hoses, fittings, and valve bank for leaks and wear.

Inspect roller frame for cracks and welds.

Pins and bushings loosen up over time causing the tracks to sag. Look for track damage.

Inspect final drive and sprocket for wear or leaks.

On the dipper, bucket pins, and bushings, look for signs of regular greasing.

Hydraulic Cylinders should be smooth and totally blemish free. Presence of oil indicates a scratched cylinder, or the need for new packing inside the cylinder housing

The Ring Gear and Swing Table are very critical. They should rotate smooth and quiet without deflection. Rotate the cab and boom arm looking for any hesitation, noise, or roughness

The front idler should have ample space to allow full forward extension on the track frame

Measure bucket width and depth. Check front, sides, and bottom for dents, rust, damage, cracks, or weld repairs. Determine application type. 

Clearances between the bottom of the guide rollers and the top of the track pins should be even and level.